Our Story
We are a Technology product company, providing solutions in digital communication, user engagement, integrated learning management systems (LMS), targeted digital advertising and online fee payments to clients such as schools, corporates and other organizations. The cross channel platform includes mobile app based communication, SMS and email.
We understand the growing requirement for privacy and security, hence our focus is on providing "controlled communication" based solutions, where the platform is completely controlled by our respective clients with different access levels. Further, unlimited groups and subgroups can be created for bulk messaging and automated rostering for e-learning classes. The eco-system helps our respective clients to monetize their own target audience, as required.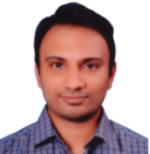 Ranga de Silva
Delivery Manager
Ranga has over 10 years of work experience mostly on project management and digital marketing including social media marketing, UI design and web design. Previously has worked in companies such as Leisure Times and 124 Designs. He has also worked as an external consultant for UNOPS and Card of Joy. Has experience working with early-stage companies in digital marketing campaigns and launch activities. At Yara Technologies, Ranga is engaged in project management, coordinating with vendors and business development. He holds a BSc in Computer Science.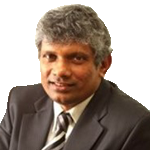 Mohan Alexander
Advisor/ Mentor
Mohan has over 25 years of experience in the financial services industry. He was most recently Vice-Chairman of Copal Amba, which at the time was a wholly owned subsidiary of Moody's Corp. In 2003, he co-founded Amba Research, a pioneer in the space of research and analytics outsourcing and was the firm's CEO from 2010 to 2013.
Prior to 2003, he was Deputy Head of Asia Research and Head of India Research at Deutsche Bank. Mohan also worked at Lehman Brothers covering the conglomerate and infrastructure sectors for South Asia and headed its India effort. He started his research career at HSBC, India in 1992.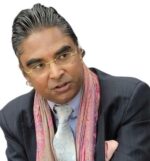 Professor Saj U. Mendis
Advisor
Prof. Saj U Mendis is a senior foreign service career diplomat of Sri Lanka, with extensive experience in international trade, negotiations and diplomacy. Having played critical roles in South Asian economic affairs focusing on attracting direct foreign investment, tourism growth and rural development, he has also held very senior positions such as Ambassador to Sri Lanka missions in South Korea/Bahrain. He was also a senior consultant for the World Bank and at Lehman Brothers, he executed M&A/ IPO deals. Prof. Mendis is a visiting Lecturer at 35+ academic institutions. He has a  Postgraduate Specialization from Harvard Law School and a PhD from IIT.